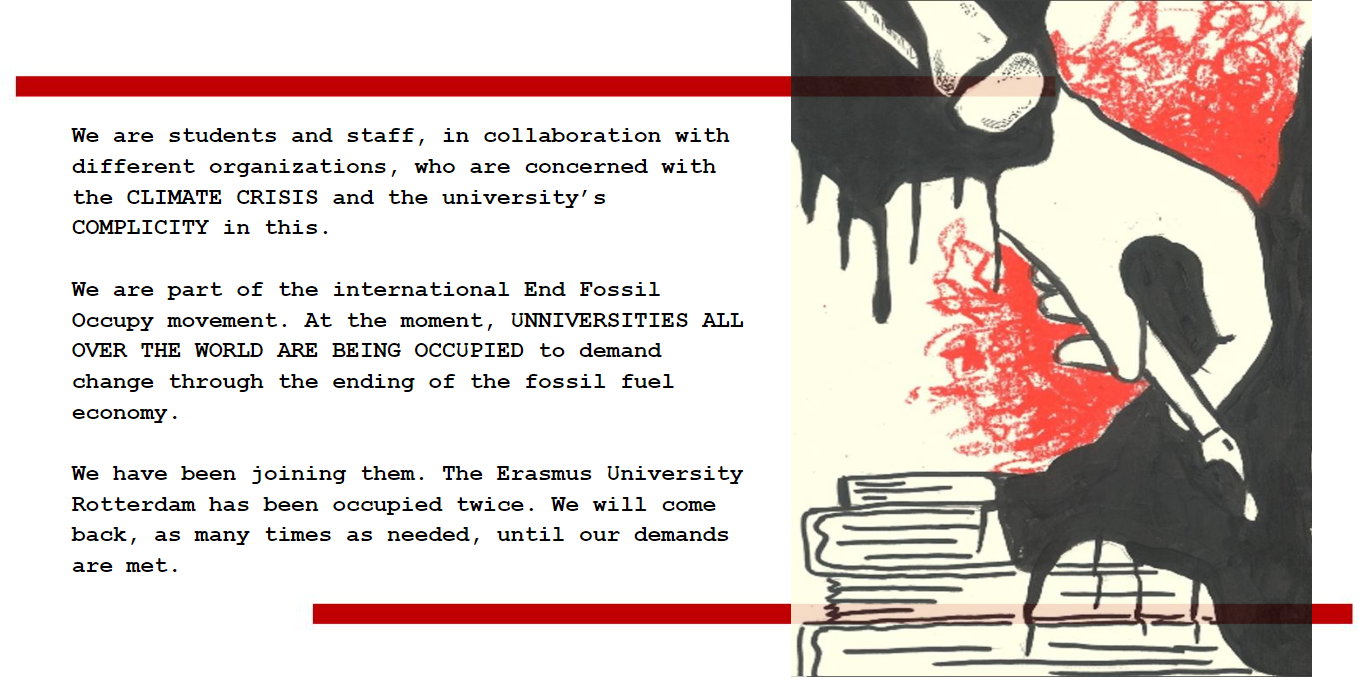 As a public institution of higher education, EUR is responsible for breaking any and all ties with corporate oil. This is due, not only to the pressing dangers human-induced global warming poses to the global population, particularly the most precarious among us, but indeed accords with EUR's own stated mission. The emphasis EUR places, in its own words, on being an engaged public university necessitates cutting ties, current and prospective, with big oil as the first and most necessary step toward having a positive "societal impact."

To urge the university in this and other matters of direct concern, students have decided to occupy EUR as a sign of protest until demands are met.

Thinking and enacting the university we want, we support the occupations through an educational and artistic program. Within this, there are engaging talks, speakers, panel discussions, artistic interventions, food (soup is our favourite!), music, readings... and anything that we can think of before or during the actions!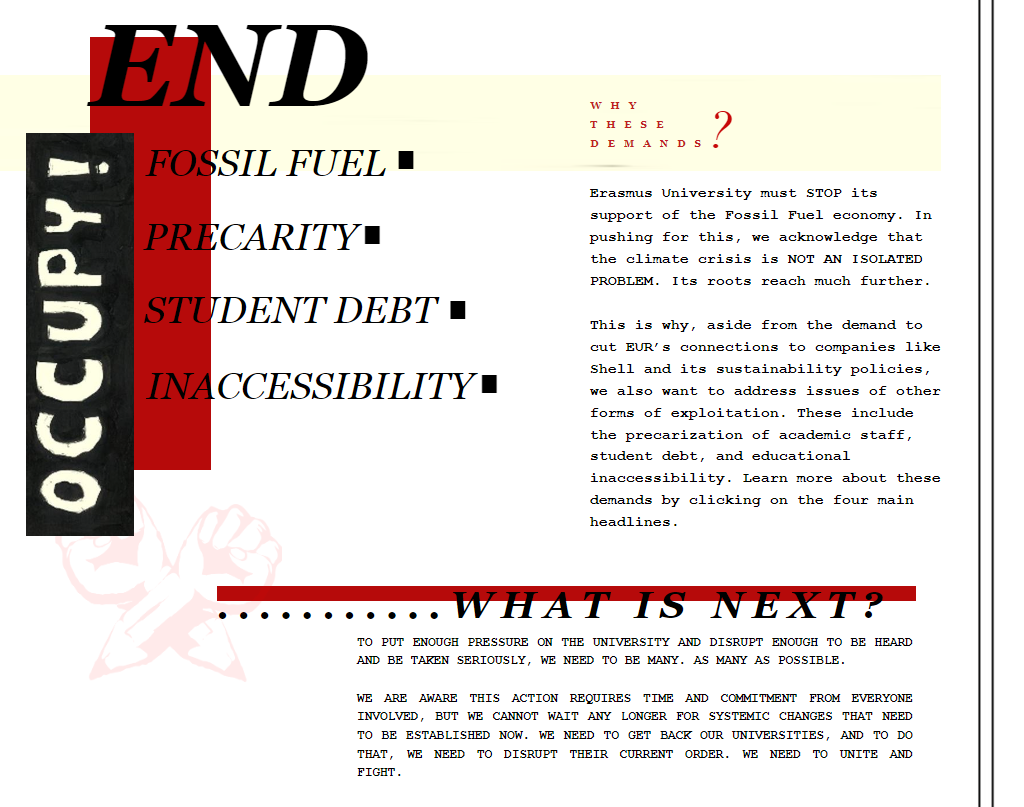 Curious to know more?

CLICK ON THE IMAGE TO KNOW MORE OF WHAT WE HAVE BEEN UP TO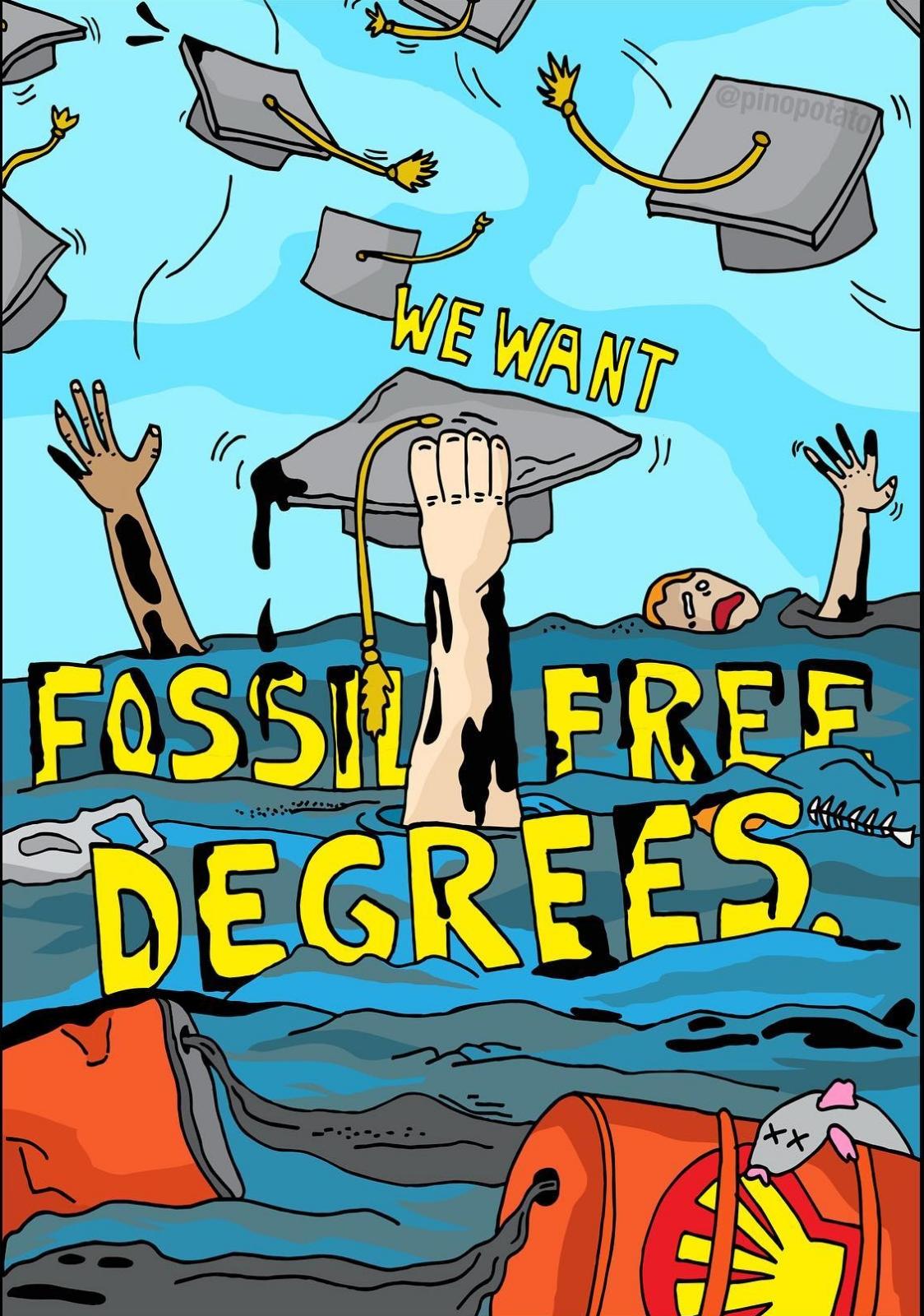 STAY INFORMED

INSTAGRAM:
@OCCUPYEUR

SIGNAL CHAT:

EMAIL:
endfossilrotterdam@proton.com





Art by: @pinopotato
Check out the international EndFossil Movement! There is a lot happening because a lot needs to happen!